Upcoming Events at Muskegon Pregnancy Services
Discover upcoming events related to Muskegon Pregnancy Services. We offer "FUN" fundraisers, and events that brings awareness and support of our life-affirming mission of embracing every life and helping families thrive.
Your participation, sponsorship, and support of our events is so important to help to raise much-needed funds and are vital in reaching more women, men, students & families in our community for life!
JOIN US and be part of any of the following events!
38th Annual Fundraising Gala
SAVE THE DATE! OCTOBER 12, 2023 – Our largest "FUN"-draising event of the year! Your ROYAL invitation to an "Enchanted Evening of Storytelling and Song!" Guest Speaker: DOVE Awards winner, Christian music artist, song writer extraordinaire: Mark Schultz!  His amazing musical talent will enchant us with laughter, love, and tears of JOY!
Looking for people with the heart of our ministry to become underwriters and table sponsors!  (This offsets the cost for meals, speaker, and venue). Tables go fast so call to reserve your seats! Contact Lynn Peterson at 231-726-2677 or execadmin@bestoptions.org. Please invite guests that might be potential donors and partners for this life-saving ministry to help us grow our reach in the community!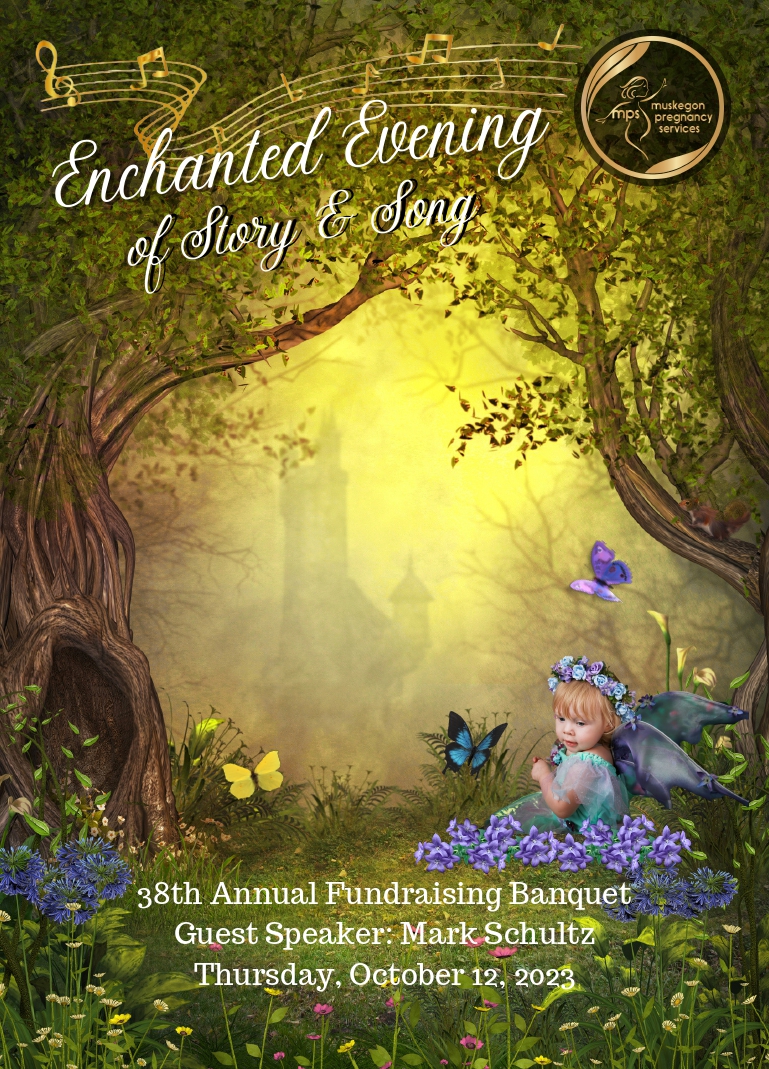 LifeWalk Fundraiser
What is LifeWalk? A peer-to-peer annual fundraiser that allows a friendly "competition" to win prizes while raising funds to support the life-saving ministry of Muskegon Pregnancy Services! Starting early April, you can ask your friends and family (either virtually or in person) to sponsor you as a "Walker-For-Life."  (Gather donations and sponsorships and watch your donations grow!)  To make it more fun if you raise the donations online on our FundEasy page, it keeps track of all the walker's sponsorships and shows the competition of who is in the lead.
On Thursday, June 15th, we will gather at Ross Park for a "celebration picnic!" Refreshments will include hot dogs, chips and sodas! There will be prizes awarded for the walker that raised the most funds! One award is for the church, youth group, or organization who has the most sponsored walkers, and who brings in the most people in attendance! We also will walk around the park and pray for the ministry.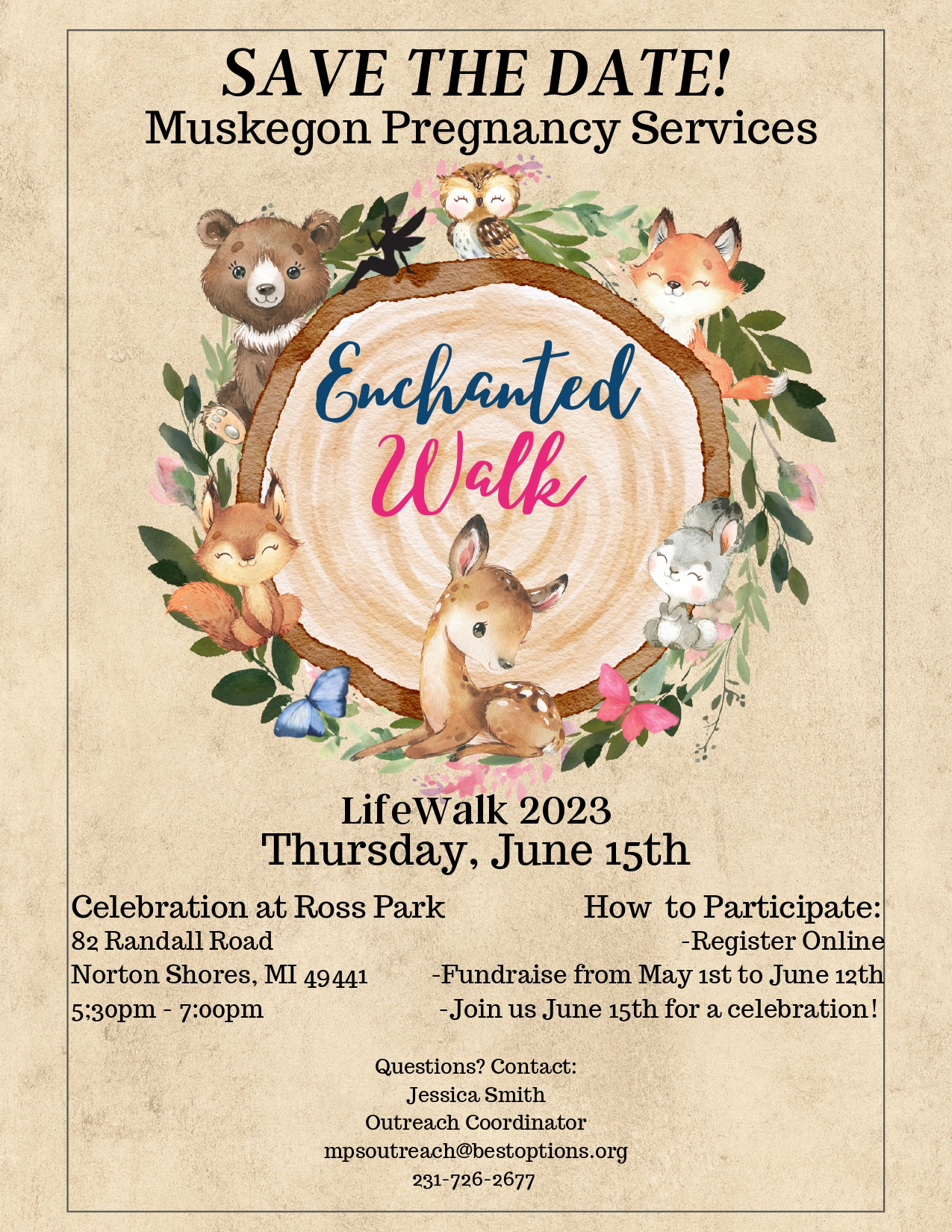 "Baby Bottle Boomerang" (BBB) - Year Round
Your change can change lives! Host A Group Fundraiser!
Baby Bottle Boomerang can be done any time of the year! Churches and youth groups can help raise funds and build awareness within your congregation. All supplies are provided by MPS. Each member or family will bring a baby bottle home to fill with spare coins (dollars, checks, or credit card). Typically, 3 weeks later the "filled" bottles are returned and collected back to the church. The church then connects with MPS to arrange bottles to either be picked up or delivered. MPS will tally all of the bottles and give the church a Celebration Certificate with the total amount of what, as a congregation, was raised!
Businesses can also request a large Business Baby Bottle that can be displayed for your clients/customers to make a donation. Business Baby Bottles will also be picked up within 3 weeks unless a business requests that the Business Baby Bottle remain for a longer time.
Schedule a BBB today! Contact Jessica Smith for more information at 231-726-2677 or mpsoutreach@bestoptions.org